Welcome to...
FETISH CALL PHONE SEX!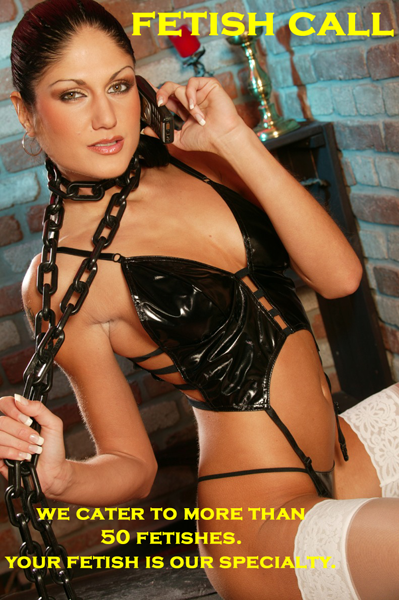 Phone sex with women who understand and love fetishes.
We only do fetish phone sex - and we do it well.
We have ladies who specialize in almost every fetish you can imagine.
And when you call, we always choose the right fetish phone sex operator for your call.
TOLL-FREE:
855-3-FETISH
(855-333-8474)
Enter to learn more about our services,
to meet our fetish phone sex ladies,
and to see our full lists of fetishes.
OR VISIT OUR FETISH PHONE SEX BLOG.
Some of our other favorite fetish phone sex sites:

Parents: Please use any of the following services to keep your children
from viewing inappropriate material on the web:

Copyright FetishCall, 2012. All rights reserved.
Role-playing phone fantasies are for entertainment purposes only.
A member of the Phone Sex Galaxy.