ABOUT FETISH CALL PHONE SEX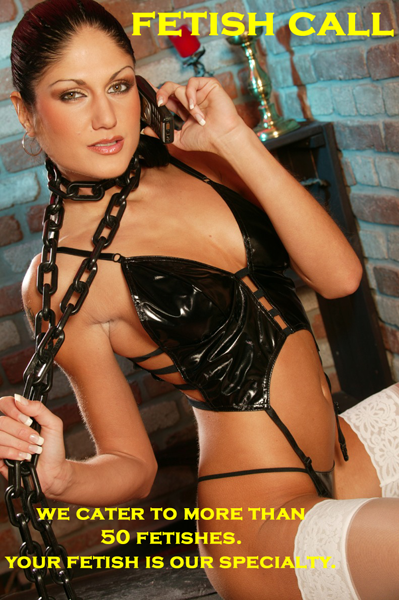 What is Fetish Call? We're a company that's been in business for many years, providing phone chat and phone sex - and specializing in fetishes.
What makes Fetish Call so different? We're not one of those anonymous phone sex companies, that just assigns a call to "the next girl in line." We won't say "huh?" when you describe your fetish. And our women aren't sitting in a big room, doing crossword puzzles while they're reciting meaningful lines like "c'mon baby, give me all ten inches, ooh, you're so good, lover."
We're a small company, that specializes in fetishes. We were founded by a woman who is into fetishes. We don't hire desperate job-seekers from a want ad in the local paper. We only hire girls who understand and enjoy fetishes, and want to talk about them and explore them. And we have women who are into just about every fetish you can imagine.
When you call us, you're not going to have to explain what your fetish is all about, what you're looking for, or why you have to talk to a certain type of girl. And we're not going to assign your call to someone who thinks "he wants to do WHAT?!?" just because she's the "next girl in line." We choose the right person for you to talk to.
The bottom line: you won't see us hustling for business on late-night TV or at the back of a sex magazine. Most of our calls are repeat calls. That's because we work hard at what we do, to make sure our clients are satisfied. And it's why our motto is "Get fucked, not screwed!"
Call now.
TOLL FREE:
855-3-FETISH
(855-333-8474)
Must be 18+.to call.
Role-playing phone fantasies are for entertainment purposes only.
Copyright FetishCall, 2011. All rights reserved. Email us.